July 31st – August 3rd at Sunrise Ranch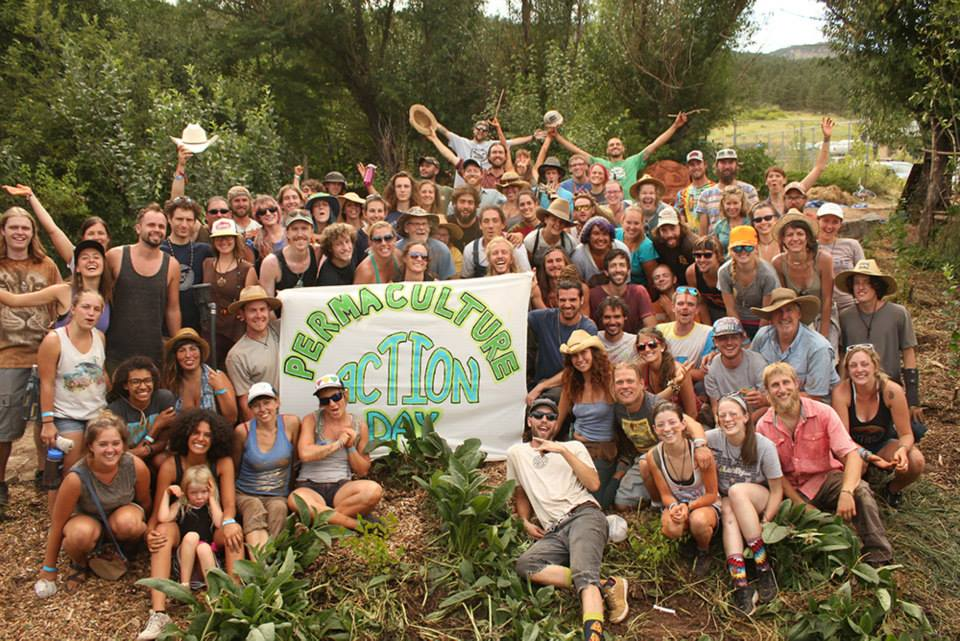 Join Ryan Rising and Alexa Levy of Permaculture Action Network, water systems expert & certified permaculture design teacher Avery Ellis, Sunrise Ranch's own permaculture designer Patrick Padden, biodynamics practitioner Stone Hunter, and other guest instructors for a detailed and holistic program that combines ecological design science, community organizing with an action-based focus, and the many facets of permaculture.
With a focus on catalyzing social transformation, you will learn techniques for regenerating ecology and explore community building through action-oriented organizing.
With experts in their respective fields teaching Natural Building, Rainwater Harvesting, Earthworks, Forest Gardening and more, this course will leave you with the practical tools to actually start building the world you want to live in. This course will lead into an on-site Permaculture Action Day before the Arise Music Festival and will explore how large, temporary human gatherings can catalyze long-term positive impact on the land.